Sustainability as an important value proposition at Henkel
Henkel is a German company that operates globally with a well-balanced and diversified portfolio. The company holds leading positions with its three business units in both industrial and consumer businesses thanks to strong brands, innovations, and technologies. In its Laundry & Home Care and Beauty Care businesses, Henkel holds superior positions in many markets and categories around the world. Founded in 1876, Henkel looks back on more than 140 years of success. In 2020, Henkel reported sales of 19.3 billion euros and an operating profit of 2.6 billion.
The company employs about 53,000 people worldwide – a passionate and highly diverse team, united by strong company culture, a common purpose, and shared values. As a recognized leader in sustainability, Henkel holds top positions in many international indices and rankings.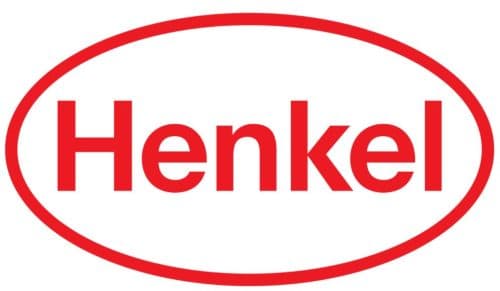 In order to strengthen its position as a leader in sustainability, Henkel needs to remind its employees about its sustainability strategy to unite them in this mindset.
Henkel was looking for an experience for their European Country Managers for Sales and Marketing. The goal was to train them to better understand the company's strategy and to be proud of the company's achievements.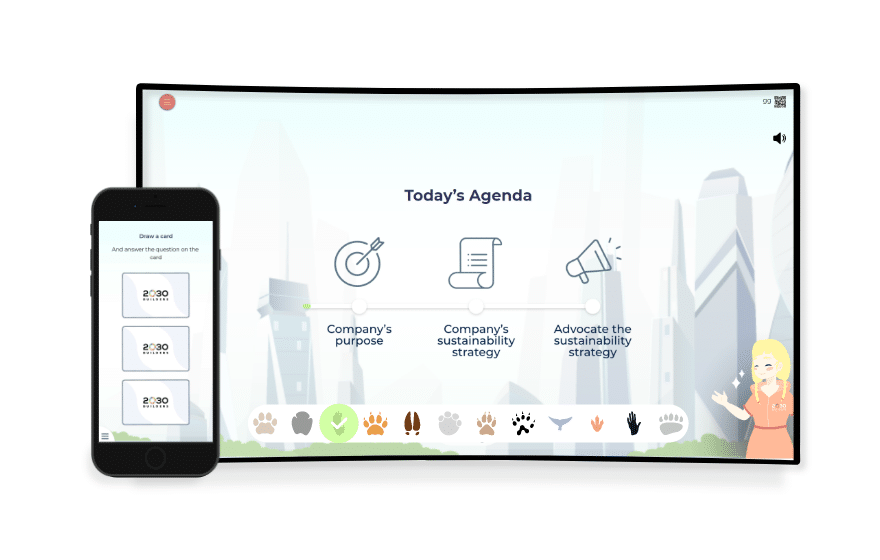 According to Henkel's management, the sustainability strategy needed more buy-in and implementation throughout the organization.
One of the company's values is sustainability, along with people, family business and financial performance.
European Country Managers for Sales and Marketing participated in a 1-hour engaging session where they went through different topics such as Henkel's sustainability strategy or information about sustainability and the SDG's. Along with the information part, the managers experienced a discussion section where they could share thoughts regarding the strategy, ideas for implementation, and reflect on the experience.
The purpose of the session is for Henkel to anchor sustainability thinking in one of their most important assets, their employees. Therefore, Henkel not only trains their people, but sets them up for success in terms of knowledge and practice. Over 55% of the participants found the experience entertaining and 44% reflected it was excellent in terms of being user friendly.
Our solution comes as a starting point for a necessary transformation for organisations that want to achieve long-term success, such as Henkel.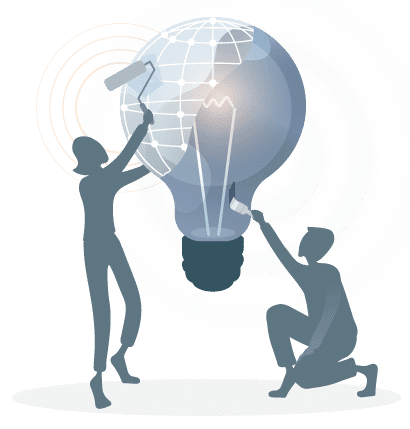 Throughout the session 2030 Builders solution has proven to deliver value for Henkel within the following areas:
Sustainability strategy understanding
The participants gained a holistic understanding of the main strategic points regarding the sustainability goals of the company and remembered facts and achievements worthy of being proud of. 
Employee Empowerment
The employees gained the necessary confidence to talk about sustainability with their colleagues and customers by receiving knowledge and having the chance to practice it in a safe space. Moreover, 66.7% of the participants considered learning about personal sustainability impact the most valuable aspect.
A common understanding of the SDG's
Henkel tries to address all 17 SDG's but has a strategic focus on the following 4: SDG 4, SDG 8, SDG 12 and 17. Participants got the knowledge and were able to create a link between Henkel's sustainability strategy and the SDG's.
"The most insightful thing is the open questions because we can read the suggestions later."
Theres Bertsch
"I like the input insights on personal impact and Henkel's strategy and achievements."
Ulrike Glatt
"I am very happy we included the personal impact as a starting point. I can say that it was very much liked."
Participant
The experience provided the participants with a clear understanding of where Henkel's sustainability strategy stands and enabled them to express their ideas and reflections. 
Over 35% of the participants reported that Henkel's sustainability commitments help them develop their understanding of sustainability. Also, 94.4% of the participants reported they would like to carry out this session in their local team. Half of the participating managers have decided to take the training to their national organizations and scale the sustainability relatability and actions. 
Such sessions have more benefits for an organisation if repeated multiple times a year with different teams participating to create a sustainability culture inside the company.
Do you think your organisation could benefit from our solution?